High school preparation and personal growth for your young adult
Middle School Core Values: 6th Grade    7th Grade    8th Grade
The middle school years are critical and transitional for your student. Studies become more rigorous, their personality develops further, their social circles expand, and they prepare to enter the next phase of their education, high school. The BCS middle school experience, coupled with strong family partnerships, equips your child with the tools necessary to navigate these changes and excel into the future.
High school preparation through challenging interdisciplinary curriculum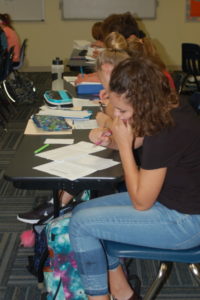 The middle school curriculum focuses on preparing students for the independence, responsibility, and next-level academic challenges they will face in high school. BCS alumni have opportunities to transition into honors classes, and eventually AP (advanced placement) classes, in high school. Middle school subjects include:
Mathematics: Pre-algebra and algebra
Language Arts: Literature, grammar
Science
History
Bible Studies
Co-Curricular Activities: Foreign Language, PE, Art, Music
Academics are important, but after even one year here, your child will grow in their personal relationship with God, have an awareness of being loved and accepted by their teachers, and gain confidence in their ability to navigate tough social realities.
Personal development through special-interest clubs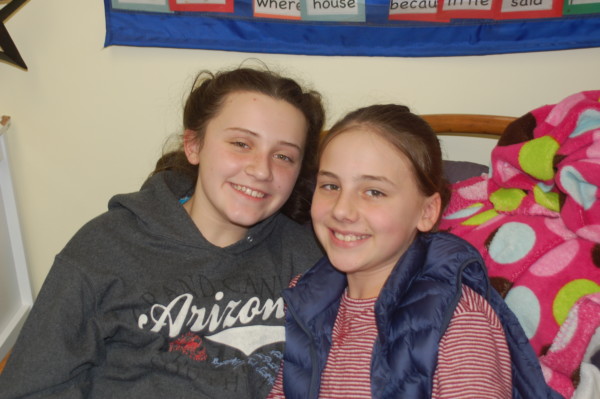 Igniting an interests in a new hobby or co-curricular activity can help your student learn time management, improve their communication and team work skills, and improve productivity. But most importantly, find something they like to do in addition to their studies! BCS offers Friday afternoon clubs for students to help them discover and hone their personal interests. Special interest clubs vary for each semester, but can include:
Cooking
Photography
Drama
Praise Team
Intramural Sports
Crafts
Choir
Technology in practical application equips students with skills for future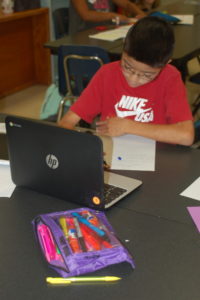 Your student inevitably uses technology in their daily lives. Our in-classroom technology and technology classes teaches students to use their tech-devices productively and for educational purposes.
Chromebooks are assigned to each middle school student for the year. Students use them daily for research, quizzes, and collaboration. They must learn responsibility to care for this device on a daily basis.
Promethean Board (interactive white boards) in every classroom help teachers and students work more collaboratively on projects.
Field trips help build a world view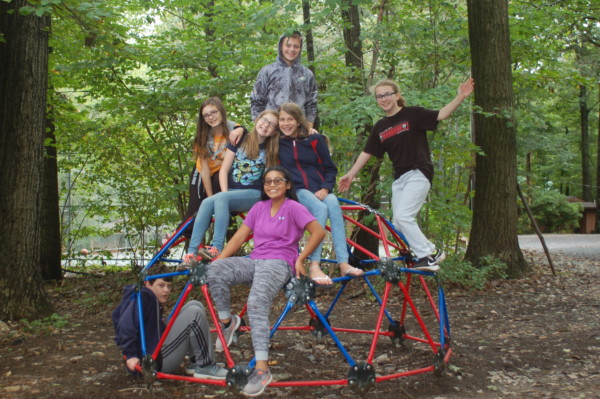 Trips outside the class room help engage students and discover how the subjects they learn daily can be practiced in real-world application. Teachers may plan new field trips that relate to a particular area of study over the course of the year. BCS maintains a few perennial field trips we believe strengthen our students academically and spiritually.
Black Rock Retreat Center – Students look forward to this the three day, two night trip that focuses on team building and interdisciplinary education with a focus on the Bible and science.
Washington D.C. and Hershey Park (eighth graders only) – These culminating trips to our nation's capital and Hershey Park are a celebration of accomplishment before our students officially become BCS alums.