Take the next step for your child's future
The Admission Process
It is our mission to provide an excellent academic education with a biblical worldview. We take this very seriously and aim to develop followers of Jesus Christ who are well-equipped to succeed in a modern world.
By enrolling your child in Bethany Christian School, you are taking the first step in laying the firm foundation that a high-quality Christian education can provide. A foundation that will be a source of strength and direction as your child grow and matures. In order to complete the enrollment process, please complete the checklist items listed below, including submission of all supplemental application forms.
Click on BCS Forms for a complete list of Medical Requirements, Supply Lists and Summer Math and Reading Requirements.
Our Ambassador Program is a terrific chance for you to earn some tuition credit!!!!
Submit completed Online Application and fee of $65 (includes application fee of $25 and testing fee of $40). Preschool applicants are exempt from testing fee.
The Admissions Office will contact you to set up a meeting with our Administrative Team in order to get to know you and your child and to find out what you are looking for in a school. Tours, if not already completed, and testing, for Kindergarten through 8th graders, will also be scheduled.
Once the Administrative Team has met your family and the application is accepted, you will be invited via email to join FACTS Tuition Management to pick your payment plan, register your payment account, and pay the registration fee of $350.
Financial Aid – BCS offers Financial Aid to new and current students.  The first step is to complete the Admissions Application (link located in step 1).  Once your application is accepted and you have received the email to join FACTS Tuition Management,  please complete the online application for Financial Aid.  A member of the Admissions Office will be in contact with you regarding your application.  If you have any questions, please call the main office at 610-998-0877.
If you have any questions or need more information, please contact Kelly Cudicio at 610-998-0877 or email info@bethanychristian.org.
Review BCS Financial Policies, BCS Student Parent Handbook and Tuition Rates 2020-2021.
New Family Fellowship and Annual Prayer Night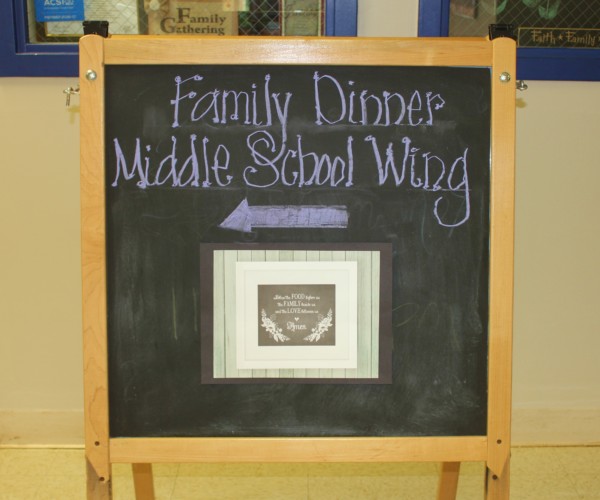 We kick-off our school year with a New Family Fellowship Dinner and Annual Prayer Night.  We begin with a Fellowship dinner.  The faculty, administration, and Board Members share a meal with all of the new families. This is our opportunity to get to know all of the new families better and also for the new families to network and fellowship together. Immediately following the meal, all BCS families are invited to our Annual Prayer Night. We meet as a church of believers to bathe the school year in prayer; for success, learning, growth, and development.
Planting the Seeds of Excellence: Making the Case for Christian Education
The Association of Christian Schools International (ACSI) is a world-wide organization lending support and assistance to Christian schools. We are a member school of ACSI and are in the process of achieving ACSI accreditation. ACSI accredited schools have been certified to have met institutional standards of quality and are committed to strategic improvement. ACSI has produced a compelling video on the benefits of Christian education.