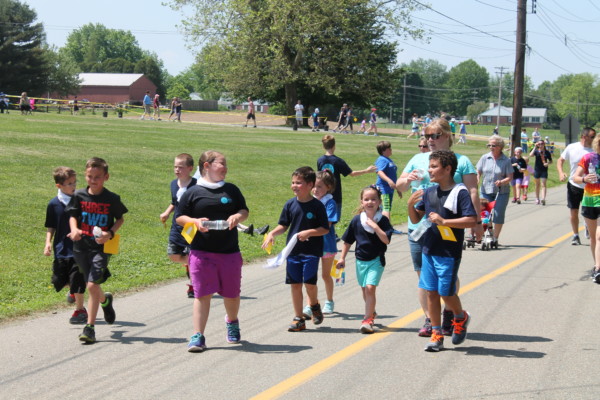 Race Day is set for Friday, May 18, 2018 (Rain date is May 21, 2018). It is an exciting, fun-filled, family-day sure to keep everyone busy and entertained. See our Helpful Hints at the bottom of the page!
NEW THIS YEAR We will have a PREVIEW NIGHT for the Silent Auction on Thursday, May 17,             5:00 pm – 8:00 pm.  The Silent Auction will be open for bids and Buzz Tyson will have his delicious, famous chicken dinners available for purchase!!!!
Race Day Schedule:
8:40 – Devotions at Bethany Presbyterian Church
9:00 – 10:00 – RACE 1 – 4th – 8th grade
*at this time the SILENT AUCTION OPENS!!! Get your bids in and check back often!!
10:15 – 10:45 – RACE 2 – K – 3rd grade
11:15 – LIVE AUCTION!!!
12:00 – Silent Auction closes
1:00 – Race Awards at Bethany Presbyterian Church
1:30 FUN TIME!!! We have lots of games and activities planned!! Come and join the fun
2:30 – Auction winners announced
Our LIVE AUCTION will feature a guest auctioneer drumming up excitement over our class baskets and teacher adventures. It is sure to be a fun and competitive time!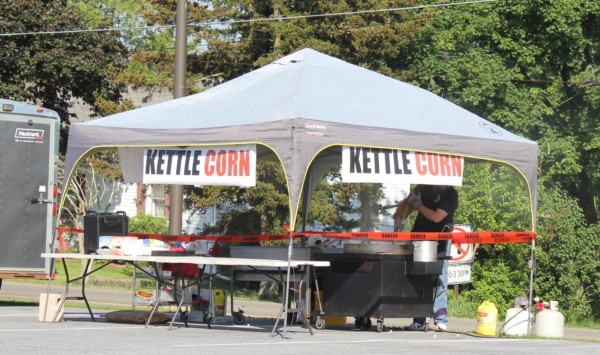 The Food Truck Court will be located out front of the building! Wholly Grounds will serve coffee and breakfast treats as well as sweet and salty kettle corn. The Plum Pit will be grilling up some delicious food for everyone to enjoy after running their Race.  Delicious Cravings and Jennifer Kiebler will have a savory treat for your sweet tooth.  And Konna Ice will satisfy your thirst with their tasty flavored ice.
In the hallways, check out the Art Walk ("Art is a Verb") and the Science Fair. We will also be accepting logo wear orders in the office.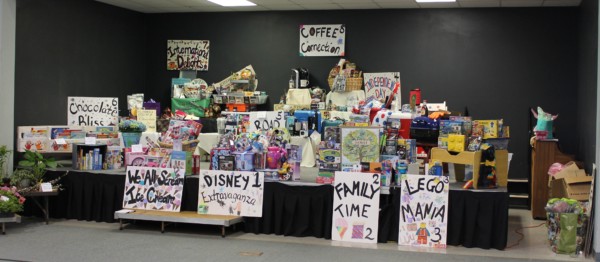 In the FLC will be our Silent Auction from 9:00 am until 12:00 pm. We have so many items to choose from–gift cards, furniture, baked goods, and adventures–not to mention the class baskets. The bidding really heats up at 11:55 pm! Cash, checks, and credit cards will be accepted for the Auction items. Winners will be announced at 2:30 pm!
As soon as the Silent Auction closes, we are back at the BPC Sanctuary for the Race Awards (around 1:00 pm till 1:15 pm). Awards include most laps per class, class with the most laps, and the drawings for the gift cards.
Once the awards are finished around 1:30 pm, it is time for the McCormick Orthodontics Ice Cream Social.  We will have other games going on that everyone can join in.  Tickets will be available for sale at the registration table and available all day.  Each game will need a ticket for participation.
The day ends with the Silent Auction winners claiming their spoils and paying for their items.
We hope you can attend this year's Race and Silent Auction. Every little bit helps our school and the day is sure to be fun!
If you wish to donate to the Silent Auction, bring you donation in with this  BCS Auction Family Donation Form. Be creative! Think of donating an adventure, like an outing or day-trip, or a time-share or game tickets. We always love baked goods and home-made items, too. Get the kids involved and offer petsitting services or yard cleanup.
If you want to get a donation from a local business, please use this BCS Auction Local Business Donation Form.
2017 Silent Auction Class Basket Themes

Kindergarten–Chocolate Explosion

1–Disney Extravaganza

2–Family Time (games, DVDs, gift cards that bring families together)

3–Lego Mania

4–Independence Day (Items to make your summer picnic or patriotic BBQ a success!)

5–Road Trip (Items to make your family vacation memorable)

6–Gift Card Central

7– Food from Around the World

8–Sports World
Helpful Hints:
To make Race donations via credit card, check out our donation website.
Wear your BCS logo wear!
Arrive at school early to get a prime location for cheering on the runners.
Bring folding chairs and/or blankets.
Handicapped parking is in BPC's parkinglot. Our lot is roped off for the runners.
Parking for everyone else is on the soccer field or at Nottingham Inn.
You may bring a picnic, but we will have the food trucks offering tasty bites.
The Silent Auction bidding heats up in the last few minutes. Keep that in mind when falling in love with an item!
Don't forget about the Art Walk and Science Fair set up in the school hallways!
Stay for the Fun Fair and make a whole day of it! We have lots of fun activities planned!